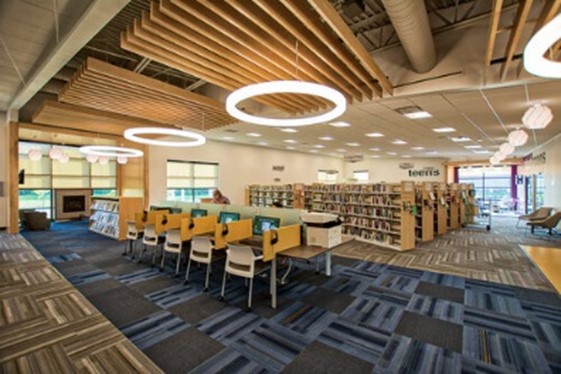 Mechanical
Electrical
Plumbing
Scenic Regional Library District
RTM Engineering Consultants provided mechanical, electrical, and plumbing engineering design services for the construction of six new public library facilities for the Scenic Regional Library District. The project also included the expansion and renovation of two existing facilities.
New Haven, MO: New 4,500-square-foot library
Owensville, MO: New 6,100-square-foot library
Pacific, MO: New 10,200-square-foot library
Sullivan, MO: New 9,800-square-foot library
Union, MO: New 22,500-square-foot library
Wright City, MO: New 6,900-square-foot library
Warrenton, MO: 2,900-square-foot addition within the 9,000-square-foot existing building
St. Clair, MO: 4,600-square-foot addition within the 4,500-square-foot existing building
Scenic Regional Library District is a Consolidated Library District that provides library service to 142,000 residents within Franklin, Gasconade, Warren and Crawford Counties in the state of Missouri.